Amazing race weekend for our rider Stephen Rubini and Team Ship To Cycle Honda SR, who won the silver medal at the 14th stage of the MX French Elite 2022 in Basly, France.
A great result for the team but most importantly for the young rider, who keeps pulling out remarkable performances during this Elite French Championship and the last stage is no exception. It was also his first time racing on a 450 Honda, which makes this achievement even greater.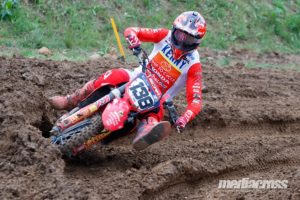 Congratulations to Stephen and the whole team! Can't wait to see you all in Indonesia for the next stage of MXGP next weekend!