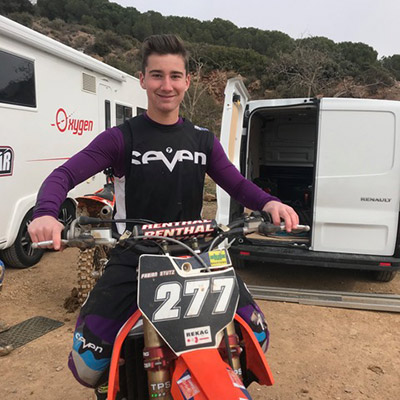 Born 16.05.2001
Fabian Stutz is a young rider from Switzerland. He started to ride in 2009 at the age of 8 and one year later he started to compete. In 2013 he finished 3rd in the 65cc Swiss championship. In the 2017 he finished 3rd in 125cc Swiss championship.
For 2018, Fabian has chosen Lovemytraining for winter preparation, joining us in our training center in Uzès (France).
Fabian's competition plans for 2018 are: International MX2 in Switzerland and National MX2.
His goal is to finish in the top 3 of the National MX2 championship and top 10 of the International MX2 championship. He will also make his debut in the European MX2 championship in Frauenfeld (Swiss).