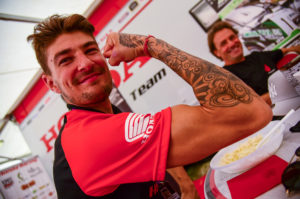 Born 06.01.1999
Stephen was born in Digne les Bains in the south of France. He was only 4 years old when he received his first motorbike and he started racing at the age of 6.
He moved into the MX2 class in 2017.  In 2019 he stepped back into the EMX250 class. During the season of 2020 Stephen joined the Lovemytraining Academy and started working with Yves Demaria, where he finished 10th in the season of the MX2 class.
In 2022, after ending 3rd in MXGP of Maggiora, he brought home good results by finishing the season in Top 10.
Stephen will continue to work with the Lovemytraining in 2023 and he will be part of the Ship To Cycle Honda SR Team, finally competing in the MXGP class.