What an amazing weekend at the Italian World Championships in Rieti, where our talented athlete Great Nnachi won the 10th title of her career and became Italian Junior Champion!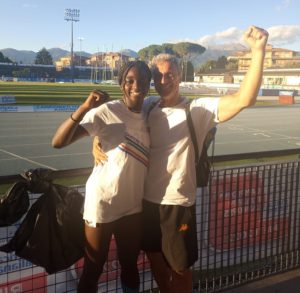 There was no match for her opponents, who had to whatch Great sprint to victory and score an amazing 11.86.
Great had done really good in the past races and the title was already in her pocket, she just had to stay focused and do good.
We couldn't be more proud of Great and the commitment she's putting on this difficult path!
Keep going!