You hear a lot about our talented vaulter Great Nnachi, but rarely about her trainer Luciano Gemello.
Luciano is an expert researcher, personal trainer, athletic trainer, former manager of the PALESTRE TORINO fitness company and co-founder of "Centro Ricerche performance e Benessere", an association based in Turin which promotes an appropriate lifestyle to children, youth and seniors, through the values of sports and wellbeing.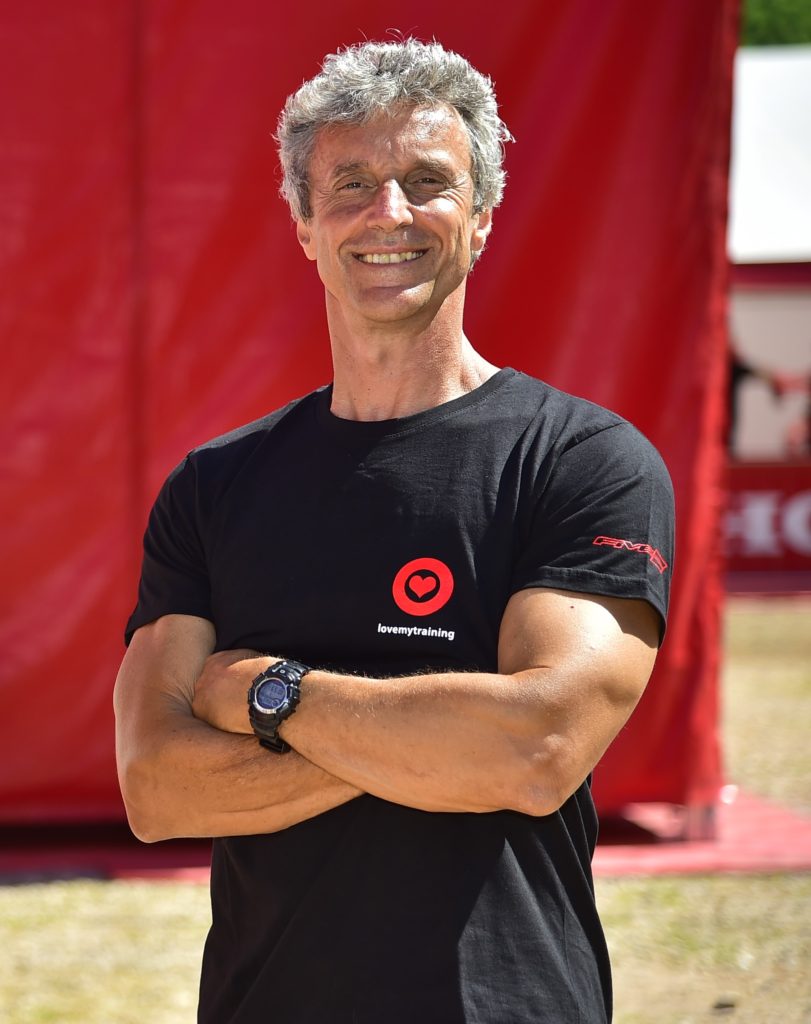 We had the opportunity to talk to him about his contribution to the Academy and his work in training a future Olympics athlete:
Luciano, when did you come in contact with Lovemytraining and what convinced you to join our cause?
LMT, just like me, is sensitive to the financial and motivational difficulties that talented athletes often have to deal with. In my imagination, the Academy is a kind of Robin Hood who does allow not only athletes from wealthy families to achieve high-profile results, be they intellectual or sporting. I immediately recognised myself in LMT and immediately shared their enthusiasm and goals.
 
Have you always been an athlete? Which sports did you practice?
An innate love for sport has, since primary school, accompanied my entire life. As a child, mainly out of love, I always had great ease in learning and excelling in all the sports disciplines I approached. From Judo to basketball, from swimming to skiing until I fell in love with athletics, high jump and polevault. An accident forced me to interrupt a career that seemed very promising but, in retrospect, I did not have those qualities that could have taken me where some of my students are now.
 
When and how did you decide to become a trainer?
At the age of 18, unable to think of a future as a professional athlete after the accident, I began training and quickly went through all the stages to obtain the most prestigious 'licences' of the Italian Athletics Federation. In 1992, the year in which the female sex was included in pole vault competitions, I was one of the very first to form a team of female jumpers and I achieved, with Alessandra Bianco, one of the first Italian records in the history of the discipline. I was 27 years old.
 
When did you meet Great and what are your expectations on her sport career?
Expectations? Olympics, victories everywhere and world records. Dreams often come true, especially if we believe in them and, don't forget, I have 40 years of experience and this is the first time I have said something like this.
Lovemytraining believed in Great by backing my enthusiasm like hardly anyone else has. Today, military sports groups are competing to get her, Robe di Kappa is willing to go for an eight-year contract, prosecutors and newspapers are competing for her, and I am starting to think our enthusiasm might be contagious. If it's going to be a crazy future, it will also be thanks to LMT.
 
People usually focus on the athlete: what are the main "sacrifices" a trainer has to make?
Except for football, the coach is almost always a volunteer. Passion is what drives him/her to commit all his free time to the sport and it is always that passion that annihilates the word sacrifice and makes it incomprehensible and out of tune.
The more the athlete is of a high level the more the coach's commitments increase. Time is never enough. Programmes, strategies, continuous training, inventions, evaluations, study and competition planning. In addition to contacts with federation and sponsors.
 
Thanks to Luciano for the amazing job he does everyday with Great and all his students outside the Academy, but mostly for being with us and supporting this project!