Sturdy performance by Lovemytraining rider Emil Weckman during the 2 races at MXGP of Lombardia.
Despite his confidence during free practice, #125 got a bad start and lost many positions but it was just a matter of time: a few turns later, Emil found his pace and managed to get P.11.
Better results for the second race, where our athlete fought hard and ended in 9th, position he concluded this European Champioship on.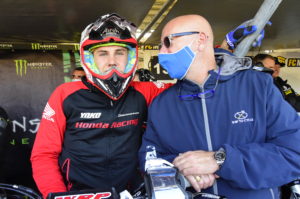 Can't wait to give our best in the last event of the season on Tuesday! Stay tuned!
Good luck Emil!