What a great weekend at the Kenny Festival, where Team Ship To Cycle Honda SR and our riders fought for medals in all classes!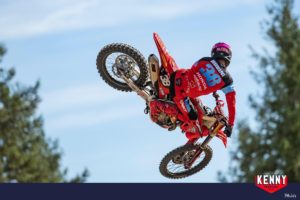 A round of applause for Stephen Rubini, who raced on a 450 for the second time in his career and still managed to triumph and win the "Cup des As", getting a third position in Race 1 and a first place in Race 2. There's no better way to finish his last race of the season!
It was a successful weekend also for Emil Weckman, who keeps demonstrating his will to win after coming back from the accident! The Finish rider finishes sixth overall and dominates the MX2 class with a well-deserved podium.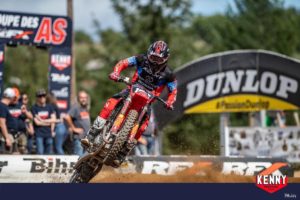 As if it was not enough, the Team obtained one more prize, but this time outside of the track:
Josse Sallefranque, Team Manager, won the "Media Class" category and took home the third victory for his Team.
Josse: "The Kenny Festival is always a nice event, where we share a nice weekend with some of our partners who never miss the event. It was a great weekend also for the team on the track, and the results of Stephen who raced on a 450 and Emil who is stronger each weekend are great for the future."
Congratulations everybody!