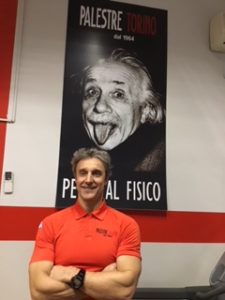 Luciano Gemello, Italian – 23/02/1965, Luciano is a great sportsman who completed several degrees in the sports field. He is a researcher, personal trainer, athletic trainer, former manager of the PALESTRE TORINO fitness company and co-founder of "Centro Ricerche performance e Benessere" (CRPB TORINO), an association which promotes an appropriate lifestyle to children, youth and seniors, through the values of sports and wellbeing.
He has been coaching for 35 years. Throughout his sport's life, he practiced skiing, swimming and athletics at a competitive level.
Luciano Gemello is currently Great Nnachi's coach and trainer, a very promising 18 years-old pole vault athlete.